Shop Curl
SoCozy's Curl line are a premium, salon quality line of haircare products designed for kids. Our top of the line products restore curl's bounce and shine, while infusing them with added moisture.
Shop Now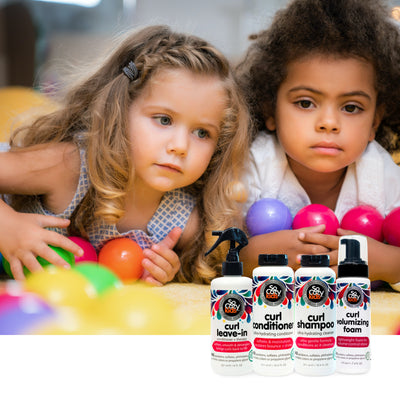 Shop Essentials
Our premium line of essentials products do everything from strengthening hair to giving beautiful shine. Whether you're detangling knots or need to lather, we've got what you need.
Shop Now
Premium Hair Care Products the Entire Family will Love
Free from Parabens, Sulfates, Phthalates, Formaldehyde, and other nasties. We are serious about providing salon quality products, while ensuring we use the best natural ingredients. Whether your kiddos need bounce, shine, curl, or all of the above, we have what you need.
Shop Now
Our Collection of SoCozy Products
Wish You Could Bundle? Now You Can!
Now you can stock up on your favorites with our bundle packs. Get your favorite products, whether you need shine or curl, in our new bundles and save!
Shop Bundles
Find SoCozy in the Following Stores